PATRICK N. - Tutor
Experienced Math, Science and Test Prep Tutor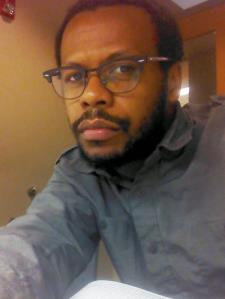 (291)

In-person + Online

Contact PATRICK N.

Your first hour with any tutor is always 100% refundable!
Personal Statement
About Me
I have MS in Organic Chemistry and during my time in school I tutored students in Chemistry and various other subjects. I was a Teaching Assistant for the 3 years during my masters and enjoyed teaching. It gave me an opportunity to not only improve my teaching style, but it was a challenging experience. In a class setting, it was always important to ensure that every student understood the lesson. Thus, it was imperative to make the lesson interactive and comprehensive as possible.
...
Reviews
Patrick helped me prepare for the MCAT, and was a wonderful tutor. He was very knowledgable about all the different aspects of chemistry that the MCAT covers, and helped me immensely in learning them. He never had a problem answering questions that I would send him over the week outside of our sessions, and was very flexible regarding the times that we could schedule session. I am very glad I chose Patrick to help me prepare for this test!
- Jasmine G. from Phoenix, AZ
Patrick worked with my son to prepare for his ACT. He was very knowledgeable in all subject areas and in test taking tips. He prepared specific lessons each session and gave my son specific things to work on in between lessons. This helped my son tremendously and he was able to raise his score 5 points!! We so appreciate Patrick's help and would highly recommend him to others.
- Vicki C. from Coralville, IA
Patrick was very responsive to our initial request for a lesson. With very short notice, Patrick scheduled an online session since we couldn't meet in person. He was patient and knowledgeable in helping our son preparation for an Algebra II test.
- Kathleen D. from Iowa City, IA
Patrick did amazing! Very patient and gave me time to process and make sure I understood all of the materials! He is very knowledgeable in Biochemistry and chemistry. In college, I have been thrown into a doctor's level biochemistry course with no previous sciences. Patrick did an amazing job catching me up! Recommended his tutoring 100%!
- SaSha D. from Smyrna, GA
I would recommend Patrick for any situation that you need a tutor for any of the math or science subjects. He could probably teach anything in all honesty! He is very kind, prompt, accommodating and extremely knowledgeable. My son felt comfortable immediately with Patrick and was able to explain concepts to him in such a way that he truly understood and was able to raise his grade. We plan on continuing on with Patrick for ACT and SAT prep.
- Jill H. from Cedar Rapids, IA
Patrick was very thorough and had very structured lesson plans. Willing to answer any questions and very eager to help
- Claudia B. from Saint Petersburg, FL
Not only is Patrick extremely kind and flexible, he also shows an extensive understanding of Biochemistry and explains it in a simple way. He has helped me so much in my course. As a student that has met with many tutors in difficult STEM related courses, I can honestly say he is the best tutor I have had. I wish he taught every subject so he could tutor me in each. I would recommend him. I am so grateful for his help.
- Gena H. from San Marcos, TX
He was very patient. He explained every concept throughly. He is very knowledgeable in organic chemistry and I like that he made sure that I knew the concept by asking me questions.
- Dinar K. from Davis, CA
Patrick does a great job of explaining concepts that I don't fully understand in a way that helps me understand them more. I am working with Patrick on General Chemistry and definitely recommend him.
- Cathy G. from Knoxville, TN
Patrick haas helped my son to understand some conepts that he has been having a hard time with in Geomerty. He has been relatable and patient- and my son has expressed a better understanding of his homework after every lesson with him.
- Coronda L. from North Liberty, IA
Patrick is such a great tutor. Very patient and so knowledgeable. I have had 4 lessons so far, and each one has given me more confidence in excelling on my GRE.
- Mariah H. from Fayetteville, NC
Resourceful, experienced, and generally helpful. Can't go wrong with him if you're seeking help for a better GRE score. I gained a 9 point increase in my verbal score at the end which is far more than I hoped for.
- Chuanli N. from Iowa City, IA
Patrick is a great resource for the GRE Quant section, and I can imagine that he would be for any other standardized test as well- he will go out of his way to find practice problems for you to do that meet your needs, deficiences, and goals. He is also very flexible with scheduling which is great for people whose busy schedules are often changing! He is also very responsive to questions that might come up in between tutoring sessions.
- Brianne R. from Coralville, IA
I throughly enjoy working with Patrick, he is extremely knowledgeable and patient when it comes to explaining difficult concepts. I would highly recommend him to anyone looking for a little bit of extra help with standardized tests.
- Abigail P. from Iowa City, IA
Patrick was able to take a subject that I'm having trouble in and make it very understandable and fluent. He is very intelligent and would definitely recommend him!
- Jayson B. from Bulverde, TX
He was very well-organized and understood which sections of the GRE I needed to review the most. Very nice and very helpful.
- Isabel S. from Iowa City, IA
Patrick has done a great job tutoring my son for the ACT. Patrick is extremely knowlegeable, patient and makes learning interesting. I would highly recommend Patrick as a tutor.
- Marty G. from Cedar Rapids, IA
He was extremely helpful, and taught me very valuable information that will be a necessity when it comes to test taking!
- Thomas R. from Iowa City, IA
My sophomore has been seeing Patrick for several months now and his grade has significantly improved. Patrick is very accommodating, thorough, and patient. My son has expressed on several occasions that he wishes Patrick was his Geometry teacher, because he is able to explain Geometry in a way my son understands and takes his time. We highly recommend Patrick!
- Marcie T. from Iowa City, IA
He helped my son with math and was able to show him tricks and shortcuts that helped him along the way. Very friendly, my son liked his tutoring.
- Kelly D. from North Liberty, IA