MCAT Prep - Private Tutoring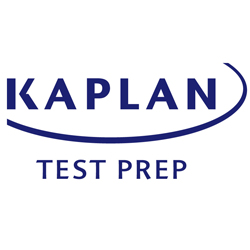 Description
Work one-on-one with an expert tutor on your own schedule and at your own pace for the ideal test prep experience.
Related University of Iowa Test Prep Listings
MCAT Prep - In-home
Looking for MCAT help on your schedule? Varsity Tutors connects you with subject-matter experts who can work with you directly in person at the location of your choice—the library, a coffee shop, or right in your own home: whatever is most convenient for you. Our educational d...
more
MCAT Organic Edge
Designed especially for serious pre-med students, MCAT Organic Edge prepares you for key organic chemistry concepts before you set foot in class. You'll build a solid foundation to help you succeed in your critical organic chemistry class—as well as lay the groundwork for a h...
more
MCAT Prep - Live Online
Kaplan's live, instructor-led online courses provide the benefits of a classroom experience with the flexibility of attending from wherever you are...
more